We're a trusted local deck builder with extensive experience in the industry.
When you're looking to hire a deck builder in the Mooresville, North Carolina area, look no further than Speaks Custom Window & Sunrooms. We've been in business for 40 years and continue to provide excellent service to every customer we work with, whether we're adding a small deck or performing a major overhaul of outdoor living space. Throughout the years as a local contractor, we've taken pride in delivering high-quality results and impressive craftmanship.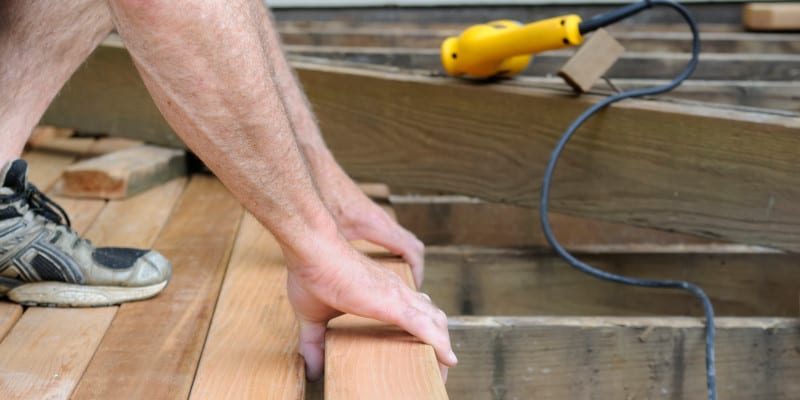 Utilizing the outdoor space on your Mooresville property is easier when you have the perfect place set aside to relax and unwind. When the weather is pleasant, you can use your deck to host cookouts, dine with your family, watch your kids play, or just look at the stars as the sun goes down. A deck is also the perfect spot to place an outdoor fire pit if you like the cozy ambiance of a crackling fire. Our team at Speaks Custom Window & Sunrooms can design and construct a deck that meets your needs and exceeds your expectations.
We're a trusted local deck builder with extensive experience in the industry. When taking on a deck construction project, we'll use materials that can withstand exposure to the elements without fading, cracking, or warping. Our team members will show up on time to do the job right, every time. You can count on us as the deck builder who will deliver on our promises. Contact us today to get a quote for a custom deck on your property.
FAQs About Our Deck Building Services
Adding a deck to your home can be a great way to boost your curb appeal, increase the value of your house, and give you some extra room to accommodate guests when you're entertaining. Here at Speaks Custom Window & Sunrooms, we want to help every client create a deck they'll love. Below, we've responded to a few common questions to give you a better understanding of our deck building services.
What does the deck building process look like?
We offer customized deck building services that are fully personalized to your exact specifications, from creating your
deck
design plans to the finishing touches. During your first consultation, one of our deck builders will meet with you to discuss your needs, design preferences, and materials. We'll carefully measure your space, get the proper building permits, and make sure you fully approve of the design and timeline before we get to work on constructing your deck.
How much does it cost to build a deck?
Since every homeowner's needs are different, costs can vary significantly from person to person. However, you can get a free quote from our experienced team by telling us a little bit about the size and scope of your project.
Why should I work with your team?
With over 40 years of experience in this industry, we have the skills and expertise to construct a beautiful, durable deck that you and your family will enjoy for years to come. When you choose us, you can expect friendly customer service, a customized deck, and an excellent value. Just give us a call today to find out more!