Count on us for quality house doors and installation for your Salisbury home.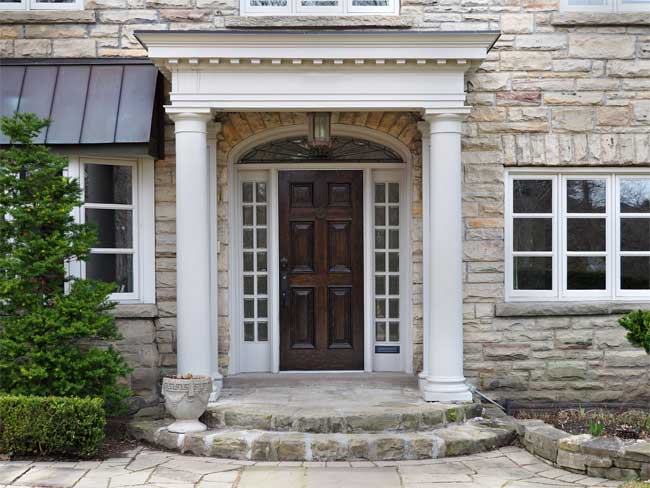 When it comes to choosing house doors for your Salisbury, North Carolina home, you have three things in mind: appearance, security, and durability. Part of achieving all three criteria is choosing the right door, but the other important part is choosing the right company to install it for you. When you choose our professionals at Speaks Custom Window & Sunrooms, you can not only choose from many different styles of house doors with the decorative features you desire, but also be sure of an installation that will give you the long-lasting results you desire.
We take the time to inspect and repair, if necessary, any interior wall issues that would interfere with a good fit and lasting results. It doesn't do much good to have a beautiful door if it falls out of the frame or can be pushed in easily by an intruder. We make sure it is good and strong, including adding our famous, specially formulated sealant. This step ensures that air and water cannot infiltrate and damage the interior wall or cause your heating and cooling costs to rise. We know we don't have to go to such extremes, but it is part of our commitment to providing you with exceptional service like we have done for nearly 40 years and plan to continue doing for the next 40 – or more!
We don't just make a sale and move onto the next person needing house doors. We will build a relationship with you, so you'll feel confident turning to us for future needs, such as windows, siding, patio covers, windows, screen enclosures, and other home improvements. Contact us today to learn more about house doors and get answers to any questions you may have.
---
At Speaks Custom Window & Sunrooms, we install house doors in Salisbury, Concord, Kannapolis, Charlotte, Lexington, Mocksville, and Mooresville, North Carolina.