Screen repair is a quick and effective way to ensure no pests will bother you this upcoming season.
When you have great outdoor space in Concord, North Carolina, you want to be able to enjoy the cool breeze without also allowing a fly or bee to find their way inside to enjoy it with you! Screens provide the ideal solution to this issue. You can now leave your doors or windows open and even enclose in an entire large outdoor space with these mesh miracles! When your screens are damaged, however, they go from making your home look new and put-together to run-down almost immediately. Nothing quite says neglect as loudly as ripped or torn screens. Here at Speaks Custom Window & Sunrooms, we want to make sure your home is giving the right impressions with our screen repair services.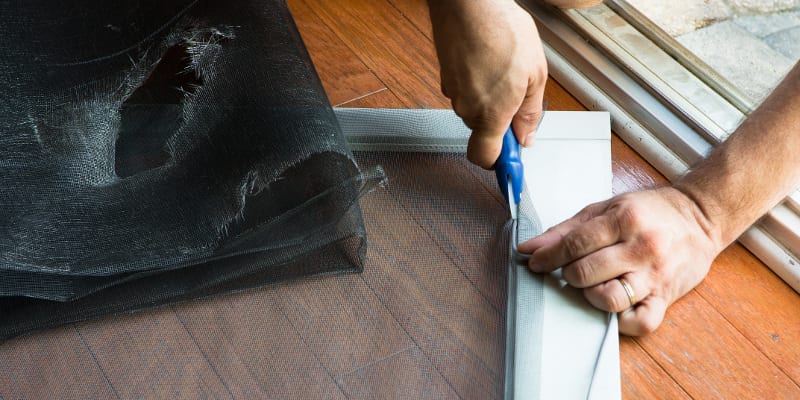 Even the most careful of homeowners can end up with ripped or torn screens. All it takes is a bored cat from next door trying to come in or a curious toddler with a pen, and you can end up with some substantial holes in your screens!
With our screen repair service, we are able to remove the damaged screens and replace them with new, unblemished materials. We do this while also keeping the integrity of your doors or windows intact for easy and secure re-installation. We carefully care for your screens as if we were working with our own homes, each and every time. Our work is very detail-oriented, and we know that once we are finished with your screen repairs, you won't miss your damaged screens one bit! To learn more about our screen repairs, be sure to contact us today.
---
Screen Repair in Salisbury, NC
Screen Repair in Kannapolis, NC
Screen Repair in Mooresville, NC
Screen Repair in Lexington, NC
Screen Repair in Mocksville, NC