First impressions of your home hinge considerably on your entry door. Entry doors are often the focal point of a home's exterior, and they set guests' expectations for your home before they come in, so your entry door should look attractive and welcoming. However, the opposite is true for deterring intruders; your door should be unattractive and unwelcoming to burglars.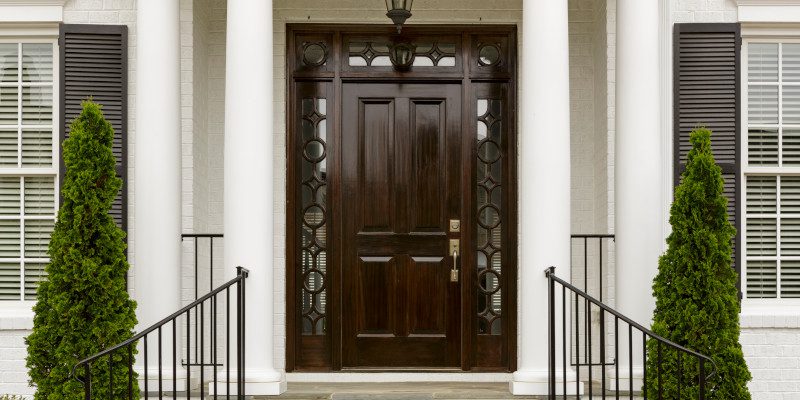 Because entry doors play such an important role in a home's beauty and security, not any old door will do. Here are three things to consider when you're choosing new entry doors:
Color – A colorful entry door can make your home stand out from your neighbors' homes. Bright primary colors really make a door pop! But if bright paint colors are too loud for your taste, you can't go wrong with neutral, earthy tones or a natural-looking wood stain.
Decorative Features – Adding extra decorative features like glass or high-definition embossing to your entry door will add a personal touch to your home. Subtle details like these make your house special without looking like you're trying too hard.
Proper Installation – Even the most beautiful entry doors look sloppy if they aren't installed properly. What's worse is that improper installation makes your home vulnerable to break-ins. You need a door installer who will do the job right the first time by inspecting and fixing any interior wall issues, making sure the door and frame fit correctly, and using a strong sealant.
If you're looking for high-quality entry doors and reliable installation at a fair price, give us a call at Speaks Custom Window & Sunrooms.