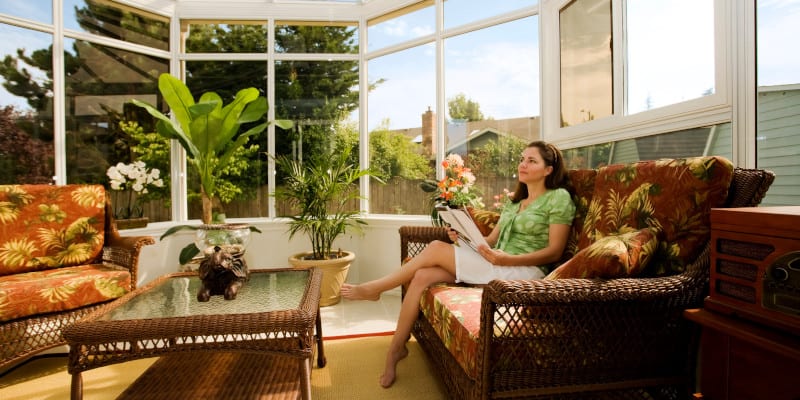 We humans love our creature comforts! While we like the outdoors, we often don't care for the insects that live there. We like warm weather, but not too warm. And nothing beats a nice, squashy chair when you want to relax and read a book. Here at Speaks Custom Window & Sunrooms, we have outdoor enclosures that will enable you to enjoy all of those creature comforts at the same time! That's right, Mooresville, North Carolina, we have an outdoor enclosure that's right for your home.
Outdoor enclosures used to be mostly greenhouses due to the heat-trapping elements of single-pane glass. While great for plants, these areas aren't so great for people who like comfortable temperatures! Our outdoor enclosures will act more like a welcoming addition to your home, one with beautiful light and temperate climate control. If you want to enjoy the beauty of the outdoors with the comforts of indoors, we have an outdoor enclosure solution that will fit your needs.
Whether you would like a sunroom, screened-in porch, or an outdoor enclosure of your own design, we can help. Our skilled craftsmen can help create you a room that can serve as a comfortable, private space, an additional family room or any other space you choose to create, all from the comfort of your current home.
This year, look at the stars with your children or enjoy a glass of lemonade all from the comfort and beauty of your own outdoor enclosure. You'll love the comfort, natural and airy lighting, and the pleasantly surprising price. Give us a ring today and let's get started on your own outdoor enclosure living space.