Many of us spend lots of time—probably too much time—indoors. You might be vaguely aware of how spending too much time indoors can negatively affect your physical and mental health, but the truth is that you can't always set aside your obligations to go spend time outdoors. However, sunrooms can mitigate this problem by bringing the outdoors to you. Here are a few ways to use sunrooms that can improve the health of everyone in your home.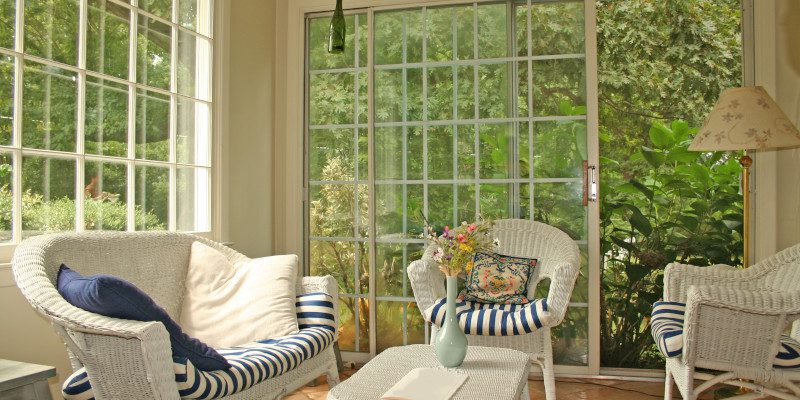 Grow Plants. Sunrooms are a great place to grow plants because of all the natural sunlight the room gets. Just being near plants can reduce stress and anxiety. Plants can even improve memory, concentration, and creativity! Growing plants in your sunroom can improve the air quality in your home as well, which is great for anyone with asthma or allergies.
Create a Work or Study Room. Sitting in a cubicle or classroom all day under fluorescent lights is hardly an ideal environment. There's evidence to suggest that exposure to natural light improves cognition. So, when you, your spouse, or your children must work or study at home, doing so in your sunroom can help with learning and productivity.
Exercise in Your Sunroom. Having a personal gym in your sunroom is a great idea. Exercising improves your mood because your body releases endorphins. Similarly, exposure to natural sunlight increases your serotonin. Why not combine the two to improve your mental health?
Let Your Pet Sunbathe. If you have a dog or cat, you've probably noticed that they love to find the sunniest part of the house and lie down there. The reasons they seek sunlight are actually related to health. Sunlight regulates your pet's body temperature, helps them sleep, and provides a necessary source of Vitamin D.