If you are considering adding on to your home, there are several reasons why you might want to consider sunrooms. They make a bright idea (pun intended) for additional living space with plenty of benefits you might not have thought about. Here are the top reasons why sunrooms are growing in popularity as the ideal home improvement for many homes.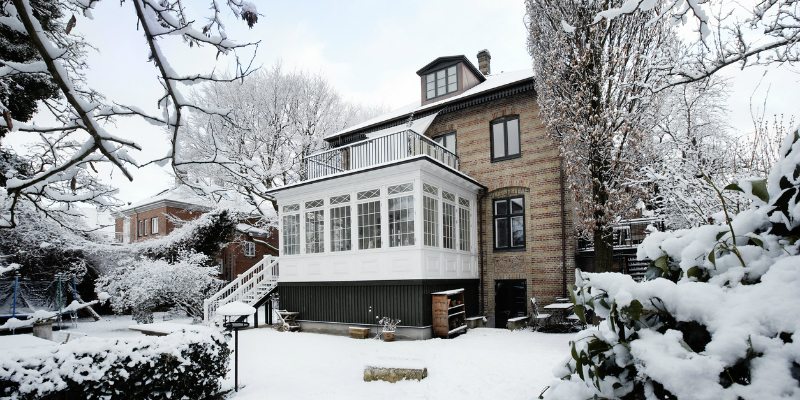 Avoid SAD – SAD stands for seasonal affective disorder, a winter depression condition that has gained attention in recent years. The symptoms can be anything from a feeling of mild discontent to severe anxiety, mood swings, and even suicidal feelings. SAD is believed to be caused by the lack of sunlight that occurs in the winter. A sunroom on your home can give you more ability to enjoy what sunlight is available and avoid SAD.
Preserve Eyesight – If you enjoy things such as reading, needlecraft, crossword puzzles, and other activities where your eyes could be strained in low-light situations, you'll find that sunrooms can make a big difference. Not only can you enjoy your hobbies more, but you can also avoid harming your eyesight due to working in less-than-adequate light.
Increase Space and Value – Sunrooms add value to your home by providing more living space. Property appraisers assess value based on square footage and number of rooms, so any addition is going to add value to your property. Gaining extra space with sunrooms is far more affordable than relocation, so if your family is feeling cramped, adding a sunroom could be the most efficient way to go.
Here at Speaks Custom Window & Sunrooms, we think sunrooms are a bright idea for these reasons and many more. If you would like to know more about how we can put our nearly 40 years of experience to work for you to make your home more comfortable and enjoyable, give us a call. We'll be happy to schedule a free consultation to go over our services and why we're your best choice in the Salisbury, North Carolina area.