There are many reasons people decide to add custom sunrooms to their homes. Perhaps they are thinking about selling and are looking for a way to increase the value and selling price. Perhaps they are looking for a little more indoor space or want a room where they can enjoy relaxing without worrying about insects or other pests. Sunrooms can be designed to prioritize natural lighting or ventilation, or even create a family-friendly game room or other living space.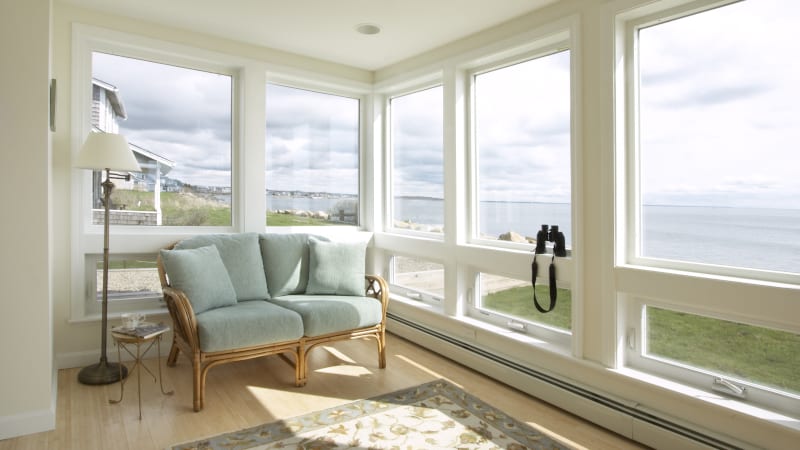 When designing custom sunrooms, it is important to consider how you want to use the room. This will impact everything about the design, including the following and more:
Framing material: Common materials include wood and aluminum. You will need to consider whether or not you want a four-season room that can be used year-round and the energy efficiency of your room.
Roof style: Choices include a simple slope or a gabled roofline. Generally, the goal is to match the existing architecture of the house.
Windows and doors: How many windows and doors will your sunroom have? Sliding doors are a popular choice for sunrooms because of the ease of opening them up to enjoy natural ventilation.
Hardware: From knobs to handles, you will want your sunroom to have a cohesive look, down to the smaller details.
Other considerations: Ceiling fans are a popular option for sunrooms. Modern sunrooms should also include electrical outlets so you can enjoy the game in your sunroom or charge your phone.
When it comes to designing custom sunrooms, your budget and personal design preferences will determine the best fit for you.