Entry doors are often overlooked when it comes to updating the home. However, if your door is in bad shape, it can end up being a nuisance and cause damage to other finishes in your home. Here are the top signs that you need new entry doors.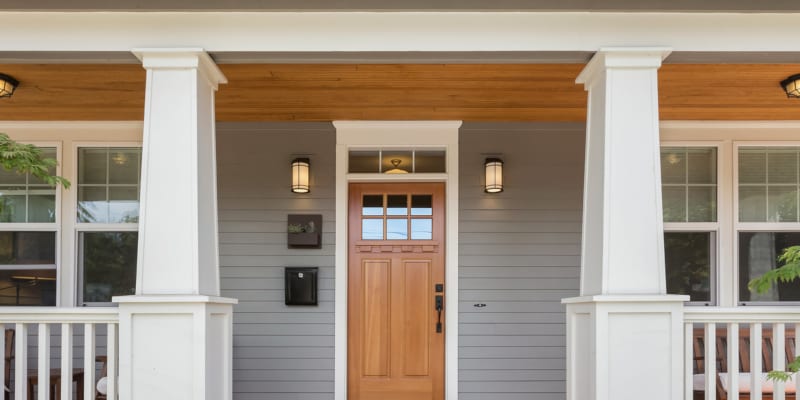 Warps/Cracks – If your entry door is significantly warped and/or cracked, it should be replaced as soon as possible. Warping is caused by moisture seeping into the wood, and unfortunately it is not repairable.
Noisy – It's not uncommon for a door to creak here and there. However, if your entry door squeaks every time you open and close it, and it's sticking to the point where it seems obnoxious, it's time for a replacement.
Draft – If you frequently notice a draft coming from your front door, it's likely time for a replacement. You could replace your weather strip, but if your door is warping, the draft will only get worse and drive up your utility bill.
Marks on Floor – Your front door should never scrape on your floor every time you open and close it. This problem can be caused by a warped door or your door not being hung properly. Regardless, this issue can cause damage to your flooring and end up costing you if not resolved.
We hope these signs will help you determine if you're in need of new entry doors. If you have any questions regarding entry doors, and the services we provide, please contact us at Speaks Custom Window & Sunrooms today!