Each homeowner is different and as such, each home should also be different. Although a lot of homes are built similarly, once you have moved in, you can make it your own. There are so many details to consider and it's important to know the options that you have available to you. A builder may not go into all the ways that you can customize your home, or you may have lived in your home for quite a while without realizing all the ways that you can change it.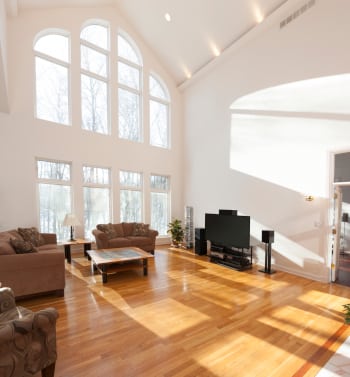 An important but often overlooked detail to think about is the types of windows that you want for your home. Whether you're having a home built, moving into a new home, or considering ways to update the home that you've lived in for a while, windows are a great way to customize your home.
Here are some different types of windows:
Bay and bow windows are not flush with the walls of a home but extend outward. They allow a lot more natural light in and are a beautiful place to install window seating.
Picture windows are utilized when there is a stunning view that you want to have appear as though it's a picture on the wall.
Greenhouse windows can be installed to extend out from the house to allow a special place for planters to receive additional sunlight.
Fixed windows cannot be opened but can provide aesthetic appeal and additional natural lighting.
There are also basic types of windows that you can have installed that are useful for their own reasons. As you're making decisions about windows in your home, we look forward to helping you find the best fit for your needs and preferences.