New deck construction is a detailed project that requires more than labor and materials. Proper planning is essential, and it must take the existing property's variables into account. Adherence to safety guidelines is crucial as well, to keep everyone secure and keep the project on track. Below, we'll go over some of the basic steps involved with deck construction.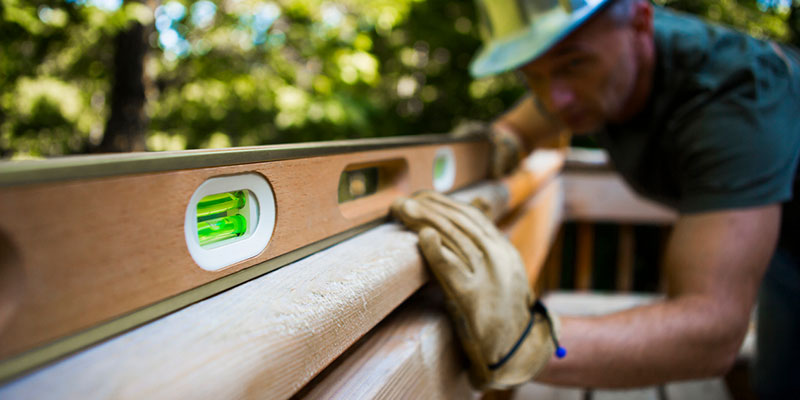 What are Decks Made From?
The most common decking materials are pressure-treated wood and hardwood. Most finished decks are single-tier, but custom double-tier decks and other configurations can be designed.
What Tools and Materials Are Needed to Build Decks?
Aside from the lumber, deck contractors use metal rebar, joist hangers, tension fasteners, and post bases. Every deck construction is different, so the materials and tools will vary. Here's a small sample of the tools that are used:
Cement mixer
Circular saw
Post-hole digger
Drill and bits
Safety gear, like a respiration mask, safety goggles, and a safety helmet.
Do I Need a Permit for Deck Construction?
Once the deck has been designed, it's best to contact your local building department (as well as your homeowners' association if you have one) to find out about getting a permit. The underground utility lines will also need to be marked, and the deck's design must not obstruct any windows or doors that swing out. Your deck may also need to be inspected once it is finished.
At Speaks Custom Window & Sunrooms, we don't cut corners. We have a firm, no-pressure sales policy and will work to build the deck of your dreams.