Sliding doors are a great way to add natural light, style and access to the outdoors.
One of the best things about living in the Concord, North Carolina area is the great outdoors that we are able to enjoy! With plenty of warmer days throughout the year and delightful greenery, it is easy to find yourself being pulled outside. Here at Speaks Custom Window & Sunrooms, we want to make it easy for you to head outside whenever you would like with the addition of quality sliding doors to your home.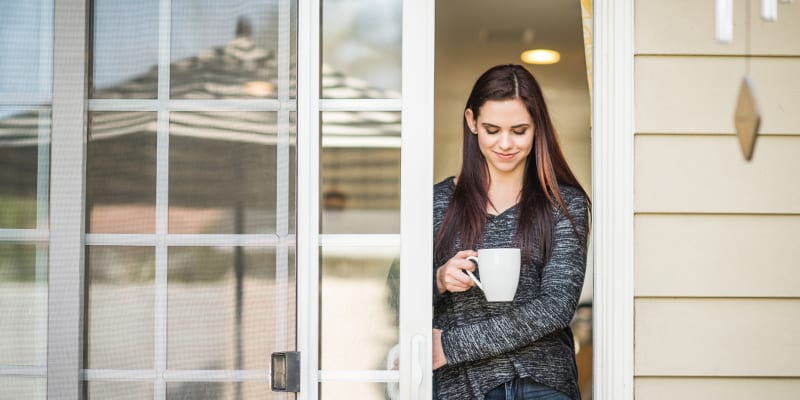 Sliding doors are a great choice for any home in the Concord area. Not only do you let in lots of natural light with sliding doors, but they are a great space saver, as well. Because sliding doors don't need a certain amount of space to swing in or out, you don't need to worry about someone opening a door too quickly and accidentally denting your dining set. Additionally, sliding doors are easy enough for children to operate when needed, but are also able to be locked securely for safety.
One of the most important details of any sliding door is how it is installed. With an improperly installed sliding door, the door can look like it is off balance, ruining the aesthetics of a sliding door. Additionally, your sliding doors might be difficult to open, feel like they are sticking, or let in air through an unwanted gap. At Speaks Custom Window & Sunrooms, we are very detailed and painstakingly thorough when it comes to the installation of your sliding doors. Your sliding doors will open and close like a dream from day one and every day moving forward!
FAQs About Installing Sliding Doors
If you're looking for a space-saving door option to access your deck or patio, a sliding door can be an excellent choice. These doors let in lots of natural light without taking up the space that a standard door would require. Our team here at Speaks Custom Window & Sunrooms has over 40 years of experience designing and building decks, sunrooms, and more, and we'd love to help you select and install a sliding door for your home. Below, we've answered a couple of common questions to tell you a little more about our services.
Do I need a professional to install a sliding door?
Although there are DIY tutorials out there that promise to give you professional-quality results, the truth is that installing a sliding door requires more craftsmanship than you may expect. If a sliding door isn't installed properly, it could start to tilt in its frame, making it difficult to open or close, and causing potential damage to your home. Furthermore, if the door doesn't fit snugly enough, you could experience drafts coming through the gaps.
Does my sliding door need to be replaced?
If your current sliding door makes loud noises, is difficult to open and close, or has significant damage on the glass or doorframe, you can rely on our team to inspect your door and recommend repairs or replacement. If you need a new door, our friendly team members can help you select one that best suits your needs and style preferences and install it for you once it arrives.
How long will it take to install a sliding door?
Our experienced team can complete most sliding door installations within a few hours. This process includes properly cleaning out the space, removing old hardware, and creating a watertight barrier around the door to prevent water damage to your home. We'll also ensure that the door is properly aligned and operates smoothly before leaving.