Adding rooms and structures to your home can be exciting, and there are so many directions you can go, including in-law suites, outdoor enclosures, guestrooms, and more. One of our favorite home additions is a sunroom. This is a structure added onto your home that has many windows that allow you to enjoy the sunlight and views of the outdoors from the comfort of your own home.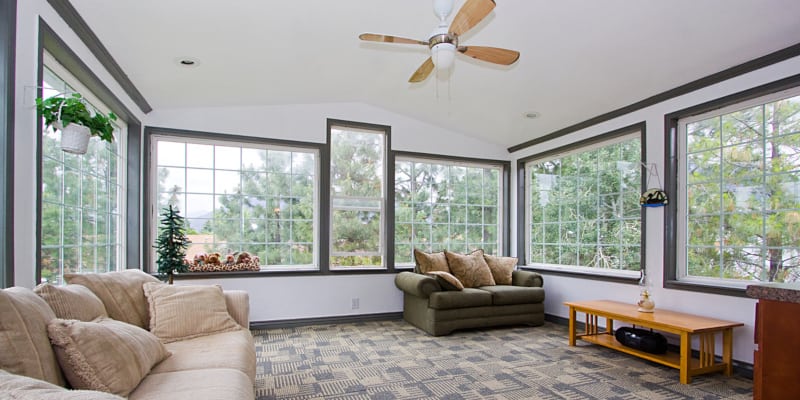 Here are three reasons to consider sunrooms for your own home:
Improved home value: If you are looking for a home addition that will vastly increase the value of your home, then sunrooms could be a great option for you. They add footage to your home while also increasing the aesthetic value both from the inside and outside of your home.
Additional living space: Another reason to consider sunrooms is for the additional and versatile living space they have to offer. You can use a sunroom as a playroom, office space, entertainment room, lounging area, meditation room, indoor gym, or even an artist studio.
More natural lighting: It can be difficult to go outside to soak up the vitamin D from the sun year-round due to extreme temperatures or weather. A sunroom, especially a four-season room, can allow you to enjoy more natural lighting in your home and suck up that vitamin D even in the dead of winter.
These are just our top three reasons why you should consider sunrooms for your home. There are many more reasons and benefits beyond these. Contact us today if you would like to learn more.